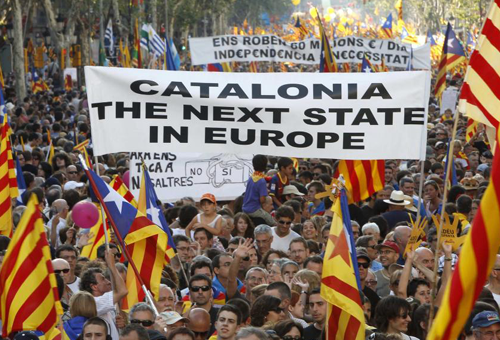 What can we think of the images of chaos, fury and ultimately the total impasse to find an institutional solution to the conflict in Catalonia?
One thing is certain: the disproportionate violence committed during this referendum process is inadmissible.
Otherwise, both actors are equally to blame.
The Rajoy government in Madrid, which has banned the holding of this referendum, is not respectful of the fundamental right of peoples to self-determination.
Indeed, other governments have already agreed to organize such consultations. The Scots have had theirs in 2014, the people of New Caledonia will decide next year on the island's independence from France.
On the other side, the Catalan separatist government, which by its  policy of going all-out to the end and the precipitate organization of this referendum, is not free of criticisms.
As for Europe, has been notable only by its low profile. It has a major role to play in this crisis.
The reason for this is simple: European construction, which has been at work for more than sixty years, has seriously boosted the demands for local autonomy.
Citizens quickly realized that if skills can be transferred upwards to Brussels, other skills can be transferred downwards, in this case to the collectivity of Catalonia.
As Ulrike Guérot points out, European integration is neither neutral nor peaceful. It is a popular revolution which puts the European citizen in a movement to challenge the established state order.
It is therefore almost certain that European integration will be at the expense of the States and Nations which have themselves launched the European process.
In conclusion, Europe's leaders and elected officials – the building that is behind this chaos – would be inspired to take action to find an institutional and peaceful solution to this conflict.